RADAR
Daniele Castellano, Bruno Zocca.
Radar consists in two stories told as one book with a double cover.
Each illustrator draws and narrates an event. The two paths undertaken by the characters
start from distant places (the space and the abyss) in order to meet at the center of the book.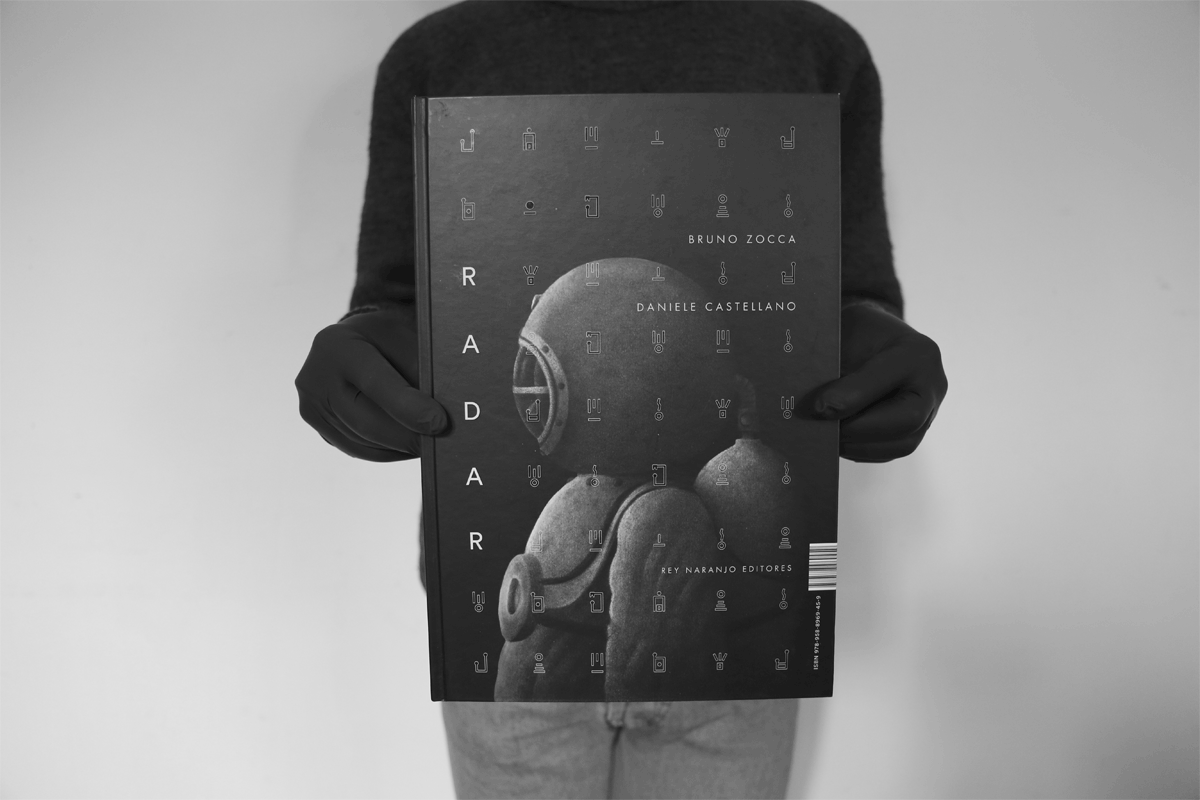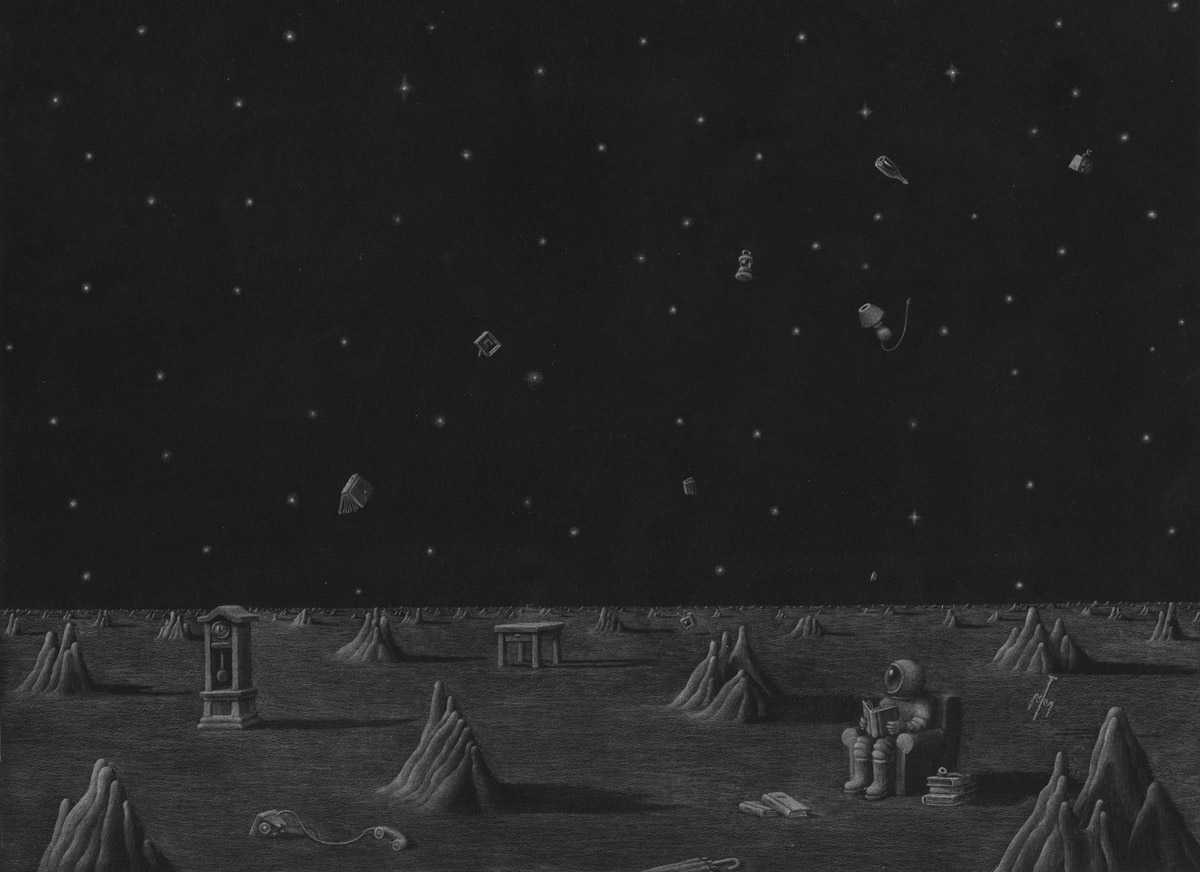 Radar, Daniele Castellano, colored pencil on black paper, 2014.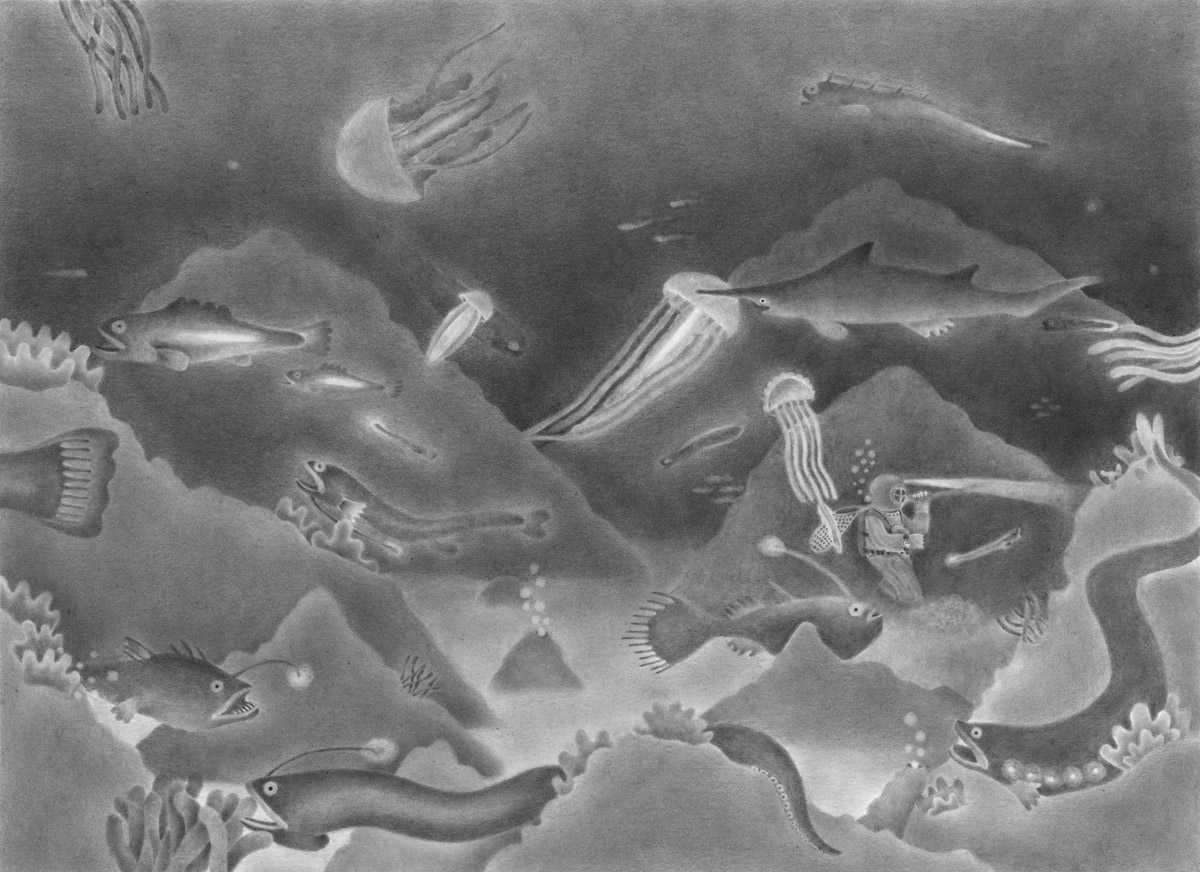 Radar, Bruno Zocca, graphite, 2014.