Il Bosco dei Gatto'Orchi
Mistero V: Il Bosco dei Gatt'Orchi is the result of the memories trade project started in 2016: the service offers the opportunity for anyone to forget episodes of their past, earning some money. Ufficio Misteri undertakes to transform the fragments of memory into drawings, and then resell them to the general public, allocating a small percentage of gains to the forgetful. Examining the memories proposed by the public, Ufficio Misteri has identified some curious similarities between the cases: the past of three people was haunted by sinister feline presences, evoked by a common sense of guilt and a trauma removed in childhood.
Texts by Marco Taddei
Sounds by Carlo Aromando and Steve Scanu.

#1 Michele
He is the one who decided to enter the woods. He became an entomologist. He has a gift for analysis, but he does not withdrawn from mystery. He will die from lapilli in 2029, during a lava flow.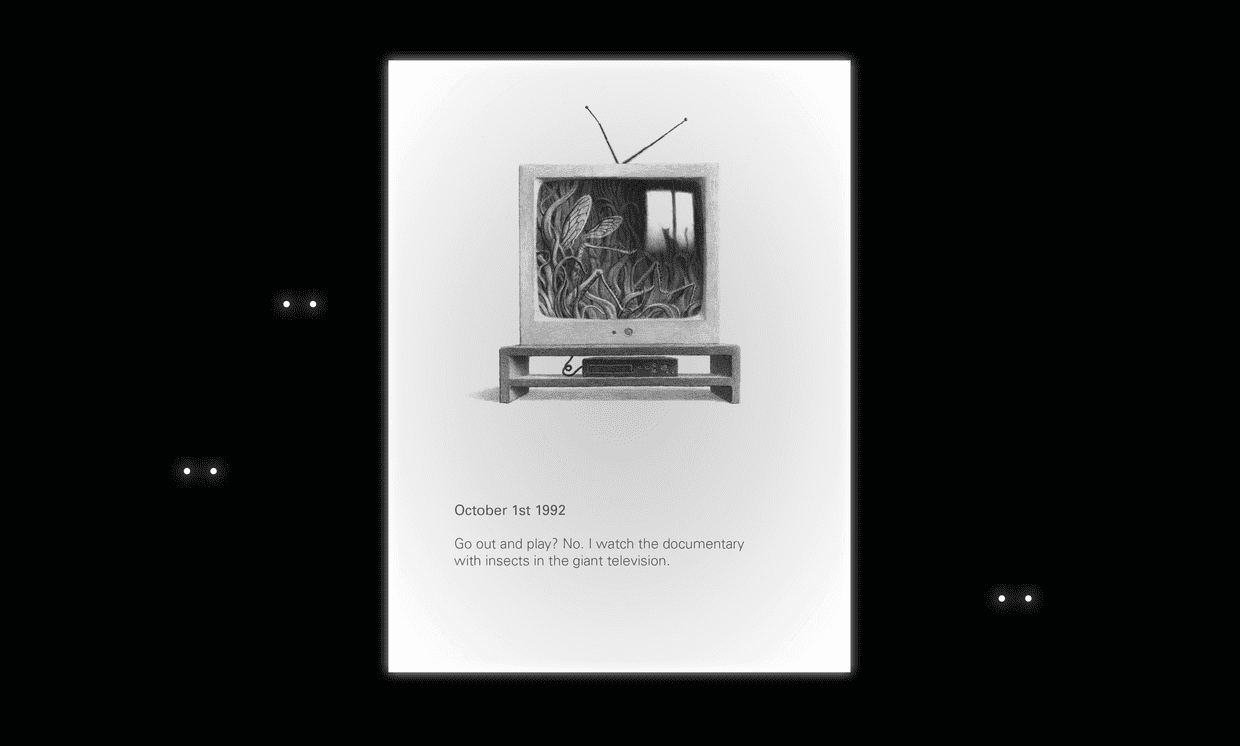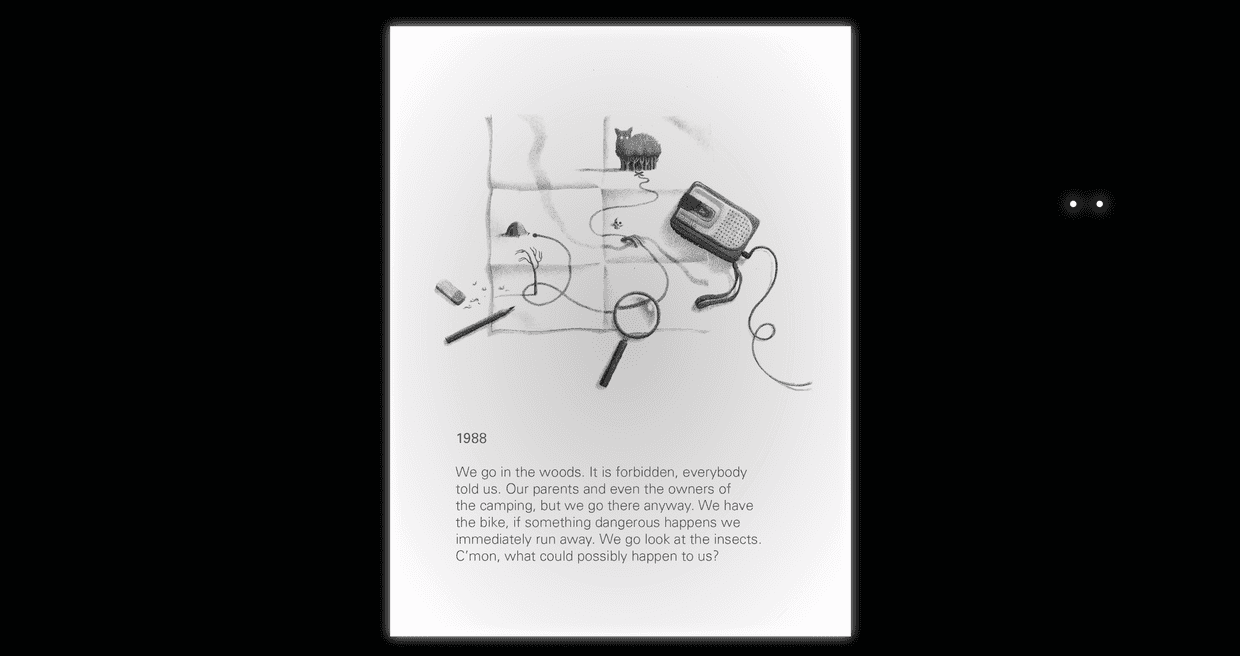 #2 Gabriella
Who's the one who made a mess. She works as a saleswoman. She is sloppy, spinster, maybe even a little stupid. She dies old, from a very ordinary disease, which she poorly treats.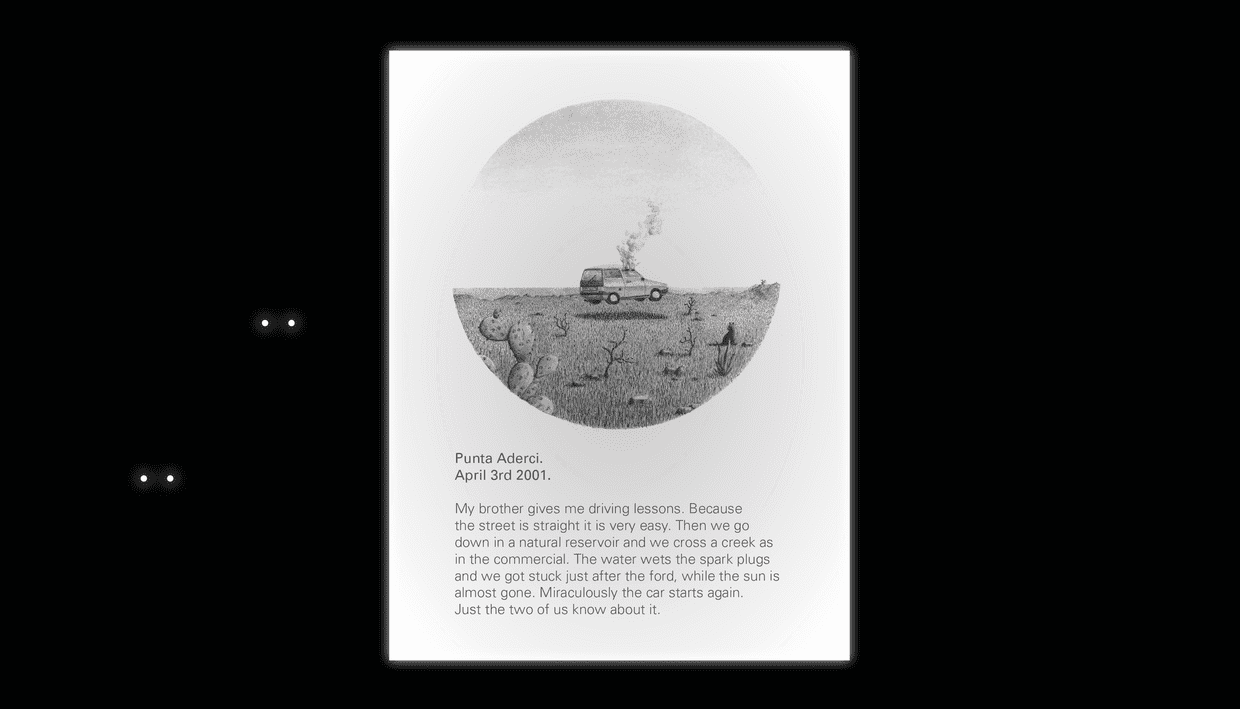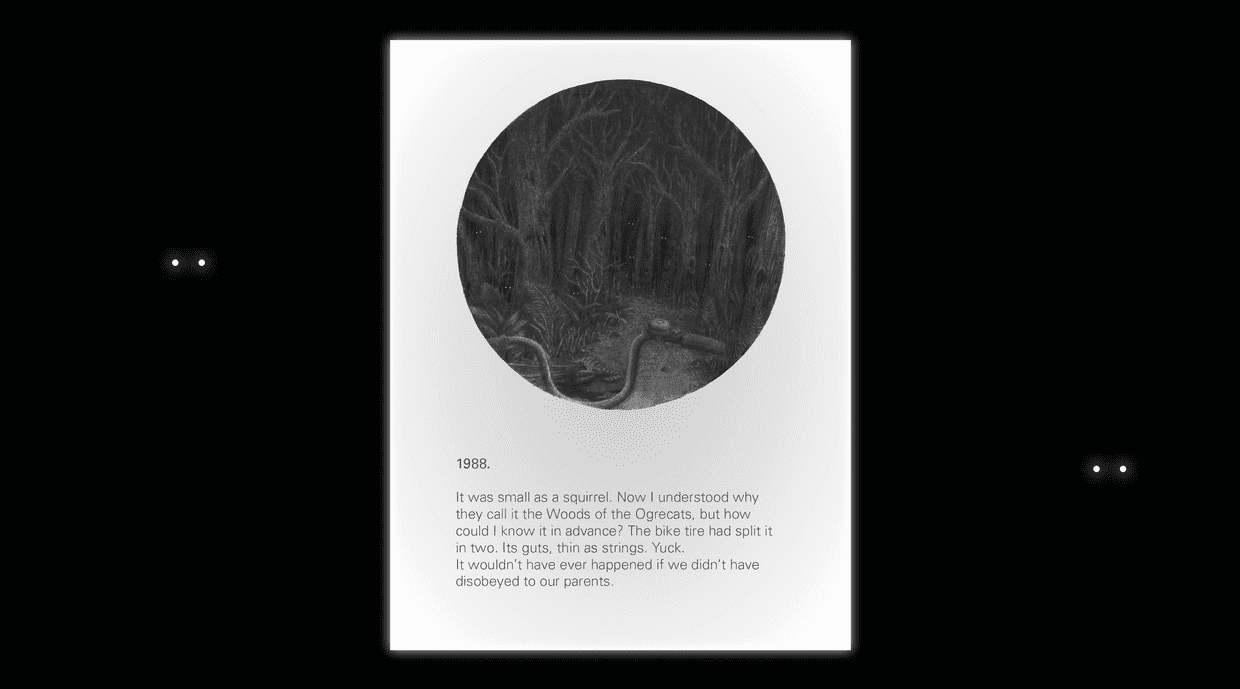 #3 Victor
Who is the one that got a bit carried away. He has become a big-shot writer but his life pours mud in every corner. He dies pretty old, without having won an award.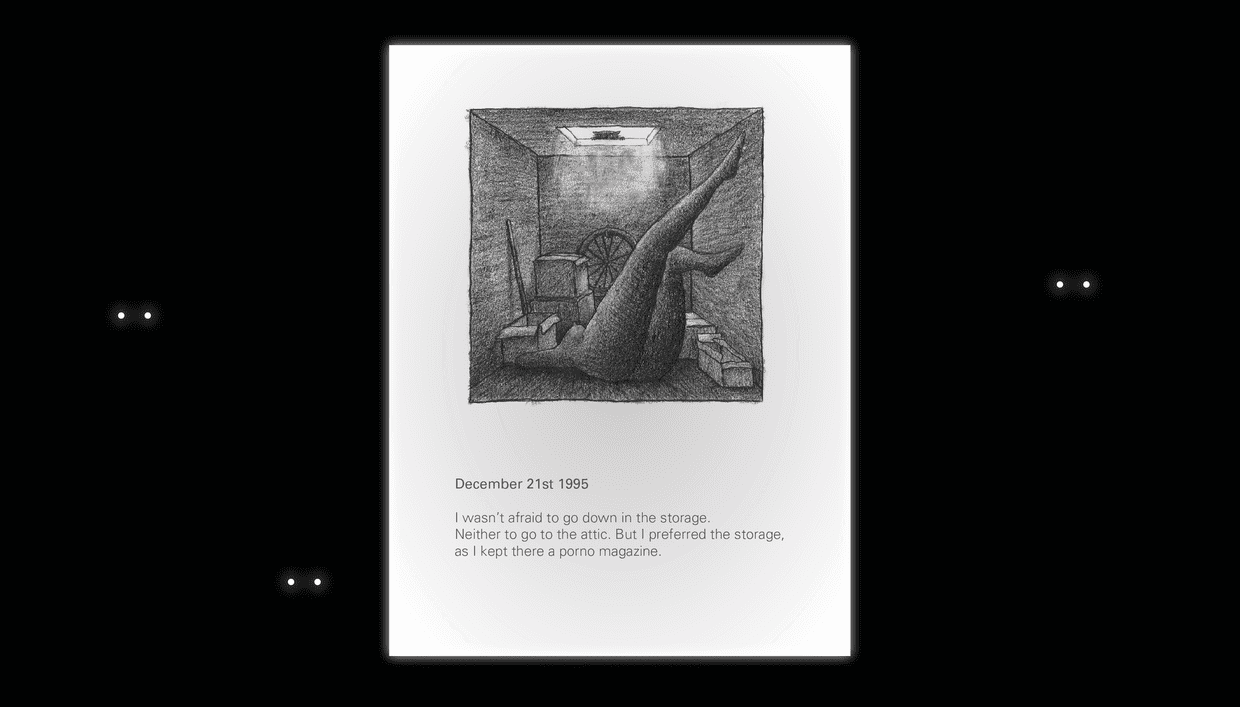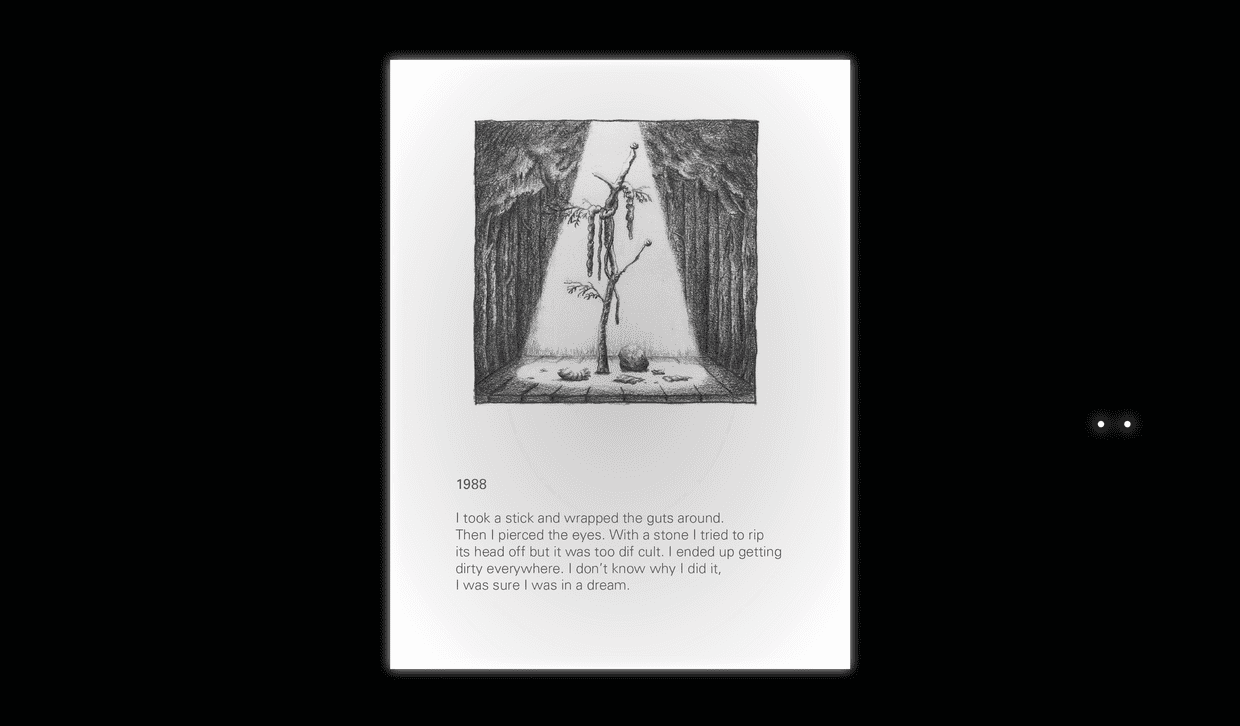 Then we heard, all of us, that voice saying...

You don't wash evil with compliance in this country.
You don't need to repent for what you have done.
Here's what's coming at the end of your days.